Our Mission is to enable mission success for our clients.
We offer a diverse portfolio of services for Federal, State, Local governments and private sector enterprises.
Please contact us to schedule an appointment discuss a new contract or opportunity.
The Loch Harbour Group (LHG) is a Certified Service Disabled Veteran-Owned Small Business. For over 25 years, we have provided flexible and multifaceted professional services to Federal Government, U.S. Military, and private sector clients. We draw upon the varied and accumulated experience within our robust organization to offer our customers reliable and efficient solutions to accomplish their goals.
---
At LHG, our teams of expert and principled leaders, analysts, and technicians ensure that we deliver complete customer satisfaction. We carefully build our teams to deliver cost-effective technical solutions to:
Effectively manage complex programs/projects.
Deliver efficient and timely services.
Provide full spectrum management support.
Provide executive level decision support at the strategic, operational, and tactical levels.
We develop each project using a collaborative, systematic, and problem-solving approach that follows the Project Management Institute's Project Management Body of Knowledge (PMBOK). Given the dynamic evolution of technology, both government and industry must now work faster and more efficiently. LHG supports our customers with exceptional responsiveness, quality, and flexibility while keeping pace with this evolution. Our goal is to provide you with complete, cost-effective, and innovative solutions that exceed their expectations.
Loch Harbour has a culture of inclusion, commitment to one another and excellence. Our continued success depends heavily on our enduring commitment to partner with our people, exercise integrity in every area of our business, and support our community. We live by these principles because it is the right thing to do.
Commitment to our Customers and One Another
We value commitment to the desired outcome for the mission.
Partnership with our People
We view and treat our staff as our most important asset. We emphasize shared responsibility for growth, taking care of our team and our customers, and internal and external collaboration.
We value the application of technical, operational, and managerial excellence to provide innovative solutions to mission critical problems. We invest in and foster best in class infrastructure, technology, management, and most importantly, people.
Exercising the highest possible ethical and professional standards is fundamental to how LHG operates. We adhere to a Code of Ethics and Conduct, founded in honesty and fairness, supported by the professional integrity of each employee.
Supporting Service Members
We proudly support our employees who serve in the Military Reserves and actively recruit veterans to work for LHG.
We support educational, social, and civic organizations within our communities.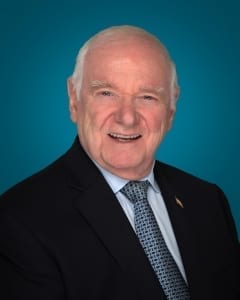 Mr. Anthony (Tony) Braddock is President and Chief Executive Officer of the Loch Harbour Group (LHG), a corporation he founded in 1995. His vision was to bring advancements in technology to bear on the challenges that the US Government, Military Services, and private industry face in streamlining their business processes and bringing down costs. LHG is committed to being on the forefront of innovation in technology and setting the standard for others in our industry to enhance and improve warfighter and homeland defense capabilities.
Prior to LHG, Mr. Braddock served for 12 years in the Army on Active duty and 2 years in the Reserves as well as worked for 17 years as Director of Programs for the BDM Corporation. His corporate experience includes directing Programs in Information Technology, Logistics, Manufacturing Technology, Base Realignment and Closure; and developing, and implementing long- and short-range strategic plans and programs of modern military systems. Mr. Braddock is a Disabled Veteran of the Vietnam War and the President Emeritus of the Ambassadors of Mary, a religious organization in Arlington Diocese of Virginia.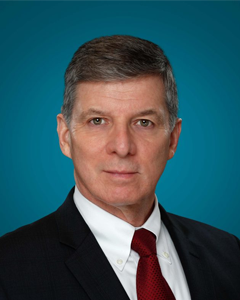 Mr. William (Bill) Keegan is a senior-level business executive with over 40 years of experience in both the private sector and the military. He served in numerous industry executive positions, including Senior Vice President and Director of Test & Evaluation for the Future Submarine Program in Adelaide, Australia, Executive Vice President at Equator Corporation, Senior Vice President and Chief Operating Officer at LHG, Vice President at AMERICAN SYSTEMS Corporation, Vice President at Science Applications International Corporation (SAIC), and Program Manager for Whitney, Bradley & Brown (WBB) (now Serco). Bill also served as President of the International Test & Evaluation Association (ITEA) from 2017-2019.
His service in the US Army for 26 years included: Senior Military Assistant to the Office of the Secretary of Defense – Director, Operational Test & Evaluation (OSD DOT&E), Head of Legislative Strategy at the Office of the Chief of Legislative Liaison (OCLL), Battalion Commander in the 82nd Airborne Division, G-3 XVIII ABN CORPS Artillery, and as an Operations Officer at Supreme Headquarters, Allied Powers Europe (SHAPE) Operations Center in Belgium. He has MS Degrees from the National War College and CMU, and a BA from Siena College.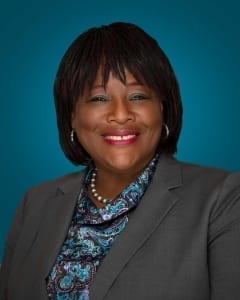 Ms. Massey is a seasoned leader, strategist, analyst and certified Project Management Professional with over 25 years' experience and success in simultaneously managing and controlling multiple projects. She has managed geographically dispersed contractual efforts in multiple regions of the U.S. and abroad while consistently ensuring fulfillment of all contractual obligations, meeting quality standards, and achievement of associated expectations of performance. Ms. Massey has demonstrated skill and success in strategic planning; organizational planning; project control methodologies, and financial management. She is a highly motivated results oriented professional with a strong commitment to quality and excellence. Ms. Massey has over 25 years of Federal Civil Service experience and retired from the Senior Executive Service in 2003.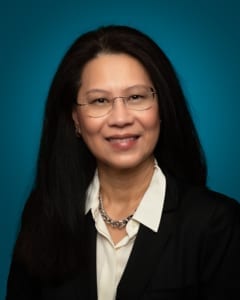 Ms. Tam Mai is a senior level business executive with over 25 years of accounting and finance experience, to include acquisitions and mergers, financial risk assessments, company audits, pricing, and forecasting. She has served in numerous industry executive positions, including as Vice President of Finance at Solers Inc. (acquired by Peraton), Vice President of Finance at the 1901 Group, Controller at Guident Technologies (acquired by CRGT), Acting CFO/Controller at Innovative Solutions International (acquired by Pragmatics), Controller at Touchstone Consulting Group (acquired by SRA), and Director of Accounting at ADI Technologies (acquired by Perot Systems Government Services). Ms. Mai has an excellent reputation for successfully implementing strong accounting and financial controls.